Quick Query on Aqua Solution India Water Purifier Service &amp Repair, Call Now 9029292969



Aqua Solution India is Best Repair & Annual Maintenance Contract Service Provider of all Brands of Water Purifier System. Aqua Solution India Provide water purifier service nearyby you. We are specialised in Kent Ro, Aquaguard, Aquagrand, Livpure, Eureka forbes &amp other top brands. Affordable Cost of Price Charges. Top Quality RO, UV, UF Water Purifier Servicing Center in all over Mumbai, Navi Mumbai,Thane, Kalyan, Borivali, Ghatkopar , Andheri, Vasai, Virar, Kharghar, Panvel call- 9029292969. For Service in Pune, Lonavale, Hadapsar, PimpriChinchwad, Hinjewadi, Rajasthan-Jaipur, Jodhpur, Udaipur, Pali, Bihar-BiharSharif, Nalanda, Patna, Rajgir, Darbhanga, Bhardia, Nashik, Ahmedabad, Gandhinagar, Uttarpradesh- Kanpur, Agra, Gahziabad, Gorakhpur, Varansai, Prayagraj(Allahabad), Lucknow, Banglore, Vishakapatnam, Hyderabad call@9987702204.

For any Queries you can email us on aquasolutionindia@mail.com, enquiry@aquasolutionindia.com, info@aquasolutionindia.com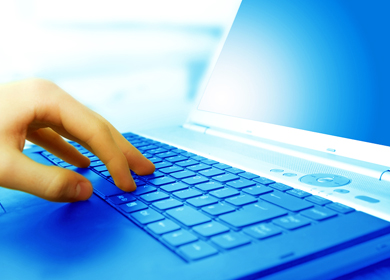 Aqua Solution India's spare parts are committed to delivering better, environmentally-safe products to the water purifier industry at prices competitive to current products which are not safe for the environment, making an Aqua Solution India product not only cost effective, but better for the environment. Our customers have the satisfaction of knowing that their water purifier is becoming more environmentally conscious. When we all work together to reduce our impact on the environment, we leave the world better for future generations.
More Details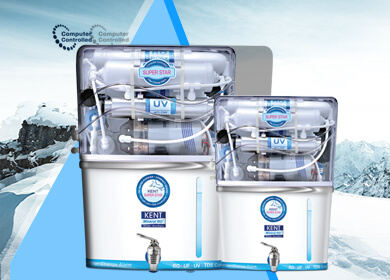 Aqua Solution India is involved in offering a wide range of Water Purifier Spare Parts. We provide spare parts which are created when the product is developed &amp are tested in all situations and are therefore perfectly matched to every water purifier of all brands. This assures accurate fit, function and quality – in perfection, for years to come. Moreover, Aqua Solution India's spare parts also offer a very special advantage: Every improvement to our series products is immediately incorporated in our spare parts. Water purifier parts we offer, are extensively used in water purifying systems. These parts include Domestic RO Spares which include cartridges, victualer couplings, chemicals, cleaning chemicals, filter media and many more. We are running independently and deals in all types of water purifier service such as RO installation, RO repair & maintenance services. We offer domestic, commercial, and industrial water purifier in various capacity. we also ensure that the spare parts provided by us must also satisfy the customer.
More Details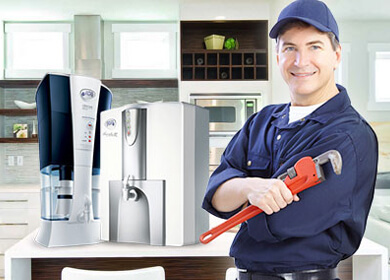 Aqua Solution is India's Largest Growing Water purifier Service Provider company &amp we undertake job work of service, AMC, Repair &amp Maintenance of water purifier and Ro system, Aqua Solution is totally responsible for these and no relation to parent company in any regards. Aqua Solution India Provide Water Purifier Service Nearby You. Aqua Solution India also provide water purifier service,repair &amp installation for aquasure, aquafresh, kent, Aquaguard, Zerob, Livpure &amp many more. Aqua Solution India got strong presence for AMC Service, repair &amp installation in areas of Mumbai from Western lines of Borivali, kandivali, Malad, Andheri, Goregaon, Jogeshwari, Bandra up till Marine Drive, Charni Road &amp Churchgate. In central Line of Mumbai we cover area fo Chatrapati Shivaji Terminus to Chinchpokli, Byculla, Currey Road, Dadar, Kurla, Ghatkopar, Mulund, Thane & many more. Aqua Solution India is household name for water purifier service &amp repair istallation in areas like Mumbai CST, Wadala, GTB Nagar, kurla and got good reviews from our Customers in Navi mumbai area of Vashi, Nerul, CBD Belapur, Sanpada, Panvel, Airoli, KoparKhairne & Ghansoli.
Aqua Soultion India have expanded their services across all over India. As we provide good quality service for Ro water purifier, Ro TDS, Alkaline Purifier &amp etc. we have teamed up with our Service Partner &amp Dealers who in collaboration with us provide services in Pune, Nashik, Ahmedabad, Ghandinagar, Rajkot, Surat, Indore, Bhopal, Agra, Kanpur, Lucknow, Ghaziabad, Patna, Biharsharif, Nalanda, Nawada &amp Kolkatta.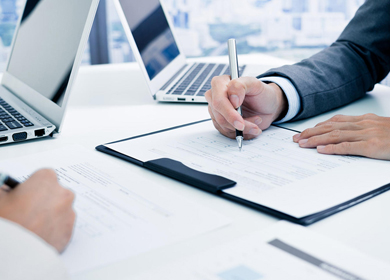 We are committed to providing you with the best possible products and services, but in the unfortunate circumstance that you have a complaint, please get in touch with us straight away in any of the following ways:
Phone our call centre
Call us on 9987702204 or 09029292969. Calls to and from our advisors may be recorded or monitored for training and other purposes
Write to us
info@aquasolutionindia.com

You Can also make an online complaint through this link.
More Details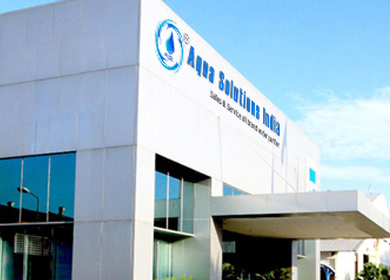 Aqua Solution India rank #1 for water purifier service, repair, insatalltion of all brand such as YesRO, Aquafresh, Kent, Livpure, AquaGuard &amp service of all water purifier deals into distributor of domestic, commercial and industrial ro water treatment system. Our range comprises Domestic RO Water Purifiers, Commercial RO Water Purifiers, RO Cabinets and Industrial RO Water Purifiers. We are assemble and install customize system to meet our Client Requirements.
More Details

Our High
Priorities
We have set some priorities Like, Sale, Service and also After sale service.
Read More